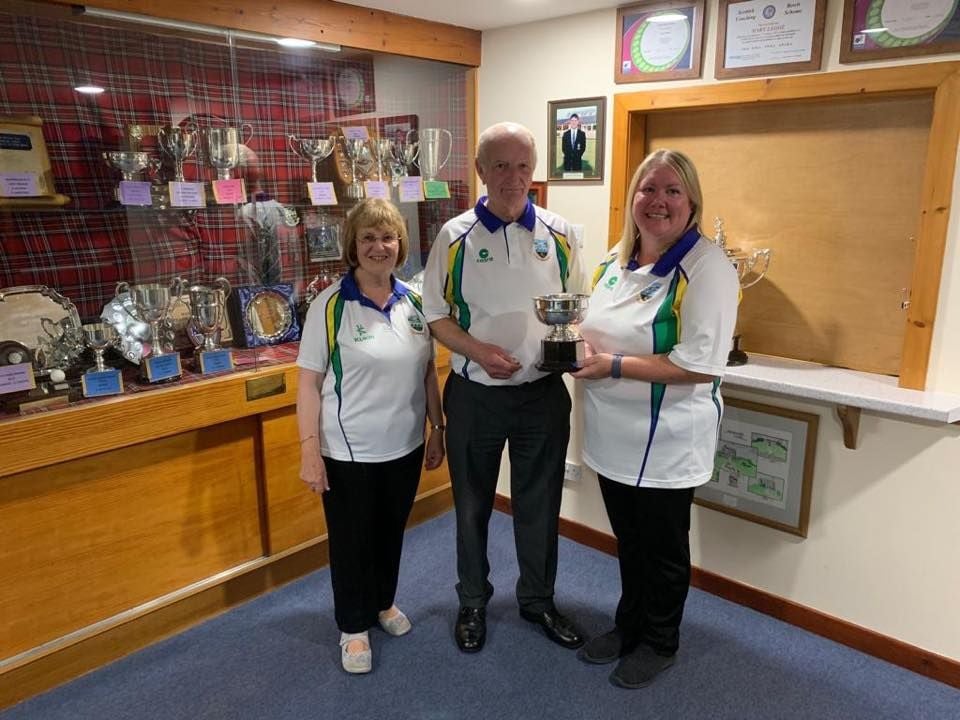 Shirley Christie has won the Ladies Singles beating Carol Murray in the final.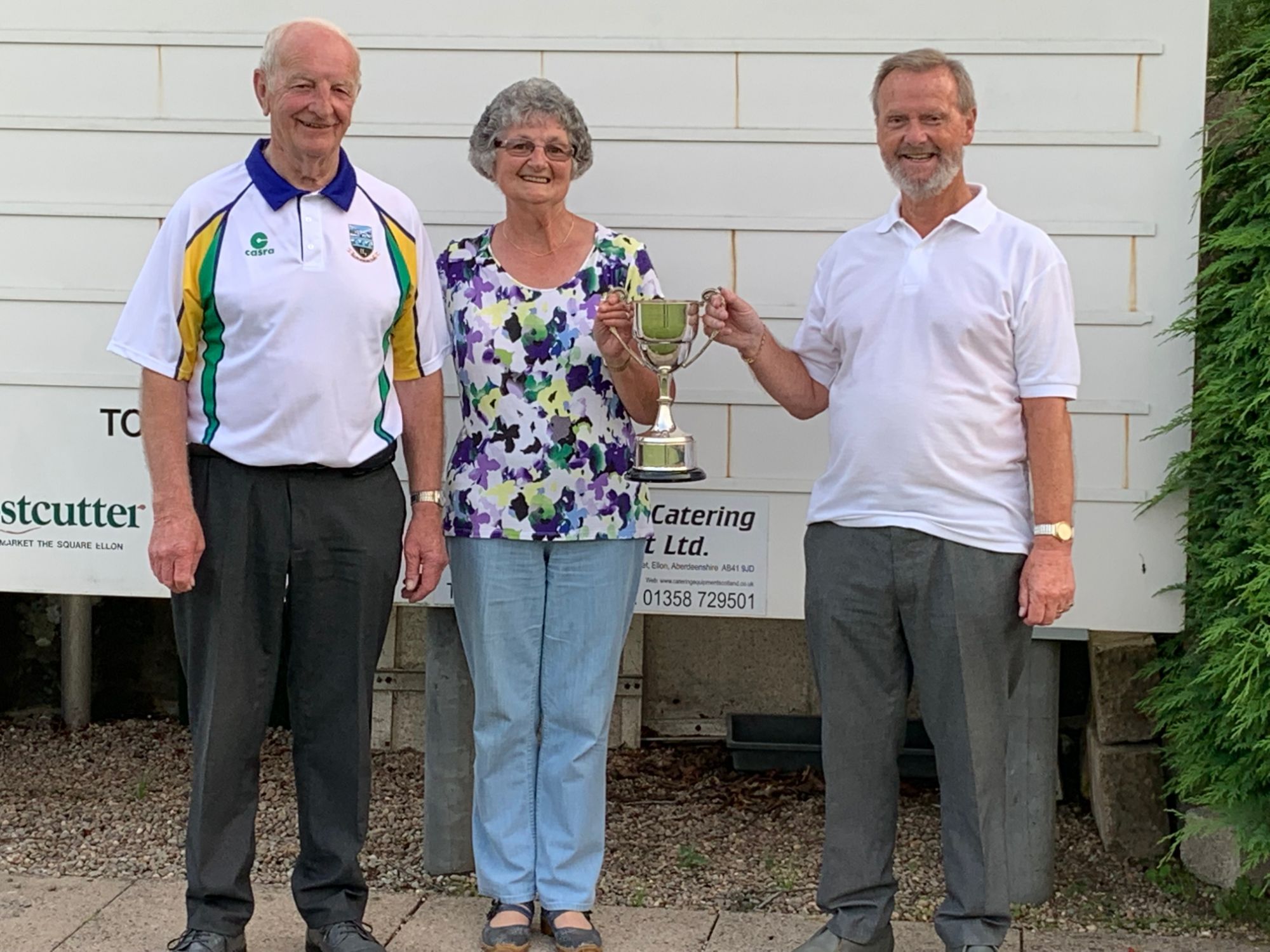 Johnstone Riddell has won the two bowl singles after beating President Bob Thomson in the final. Pat Jobson (pictured) presenting the trophy to Johnstone.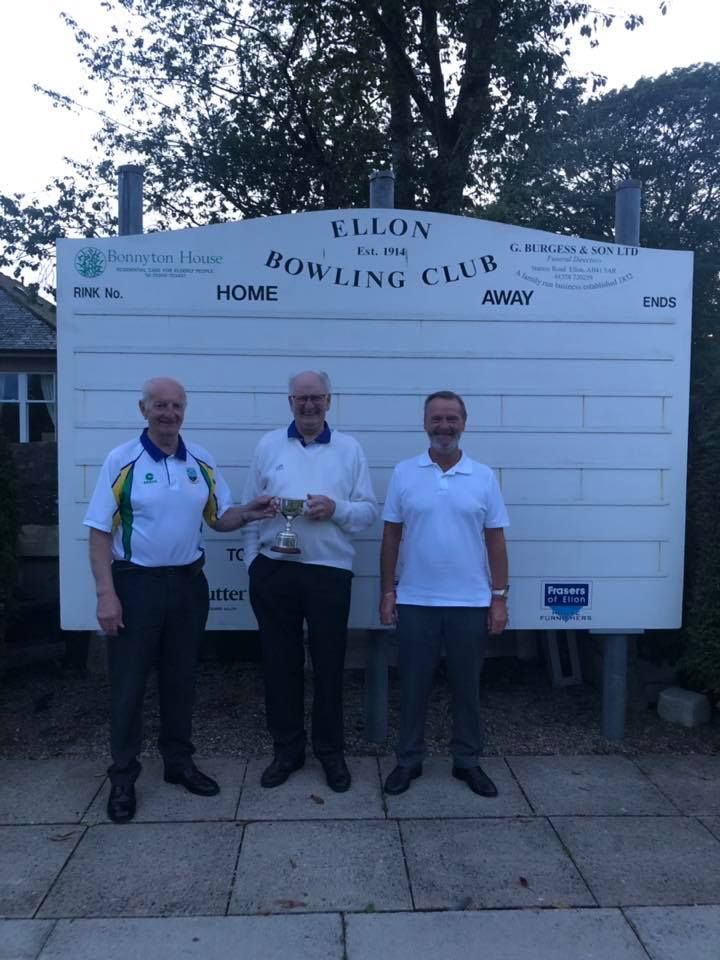 Albert Low has won the Gents Senior Singles beating Johnstone Riddell 21-14 in the final.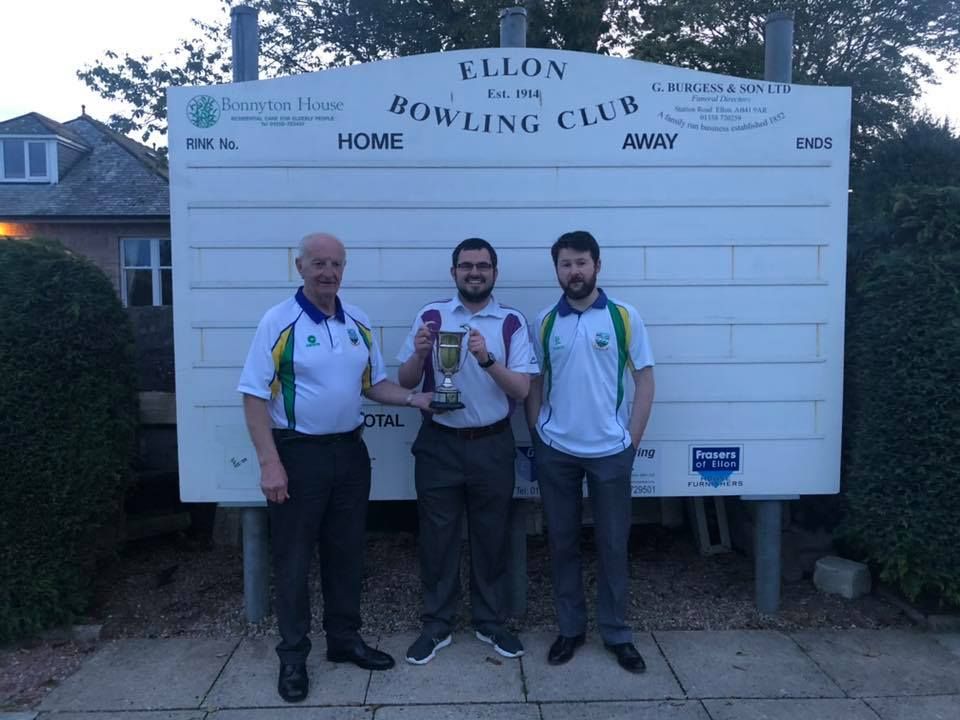 Dr Grant Campbell has won the Gents Championship Singles after beating Derek Jobson 21-13 in the final. Grant also won the Mixed Pairs with Ann Singer and also won the Mixed Handicap Singles.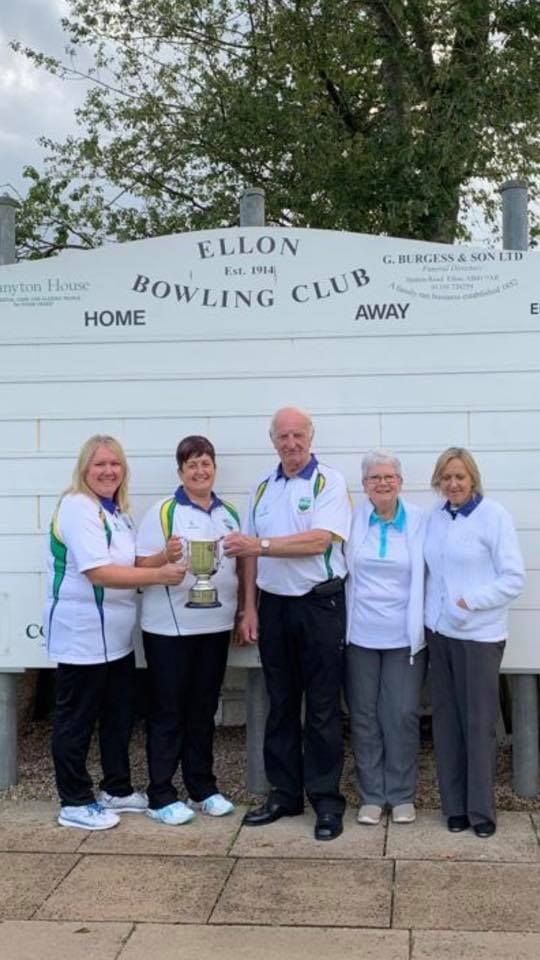 Shirley Christie and Gillian Sinclair has won the ladies Pairs after beating Maureen Sinclair and Lorraine Milne in the final.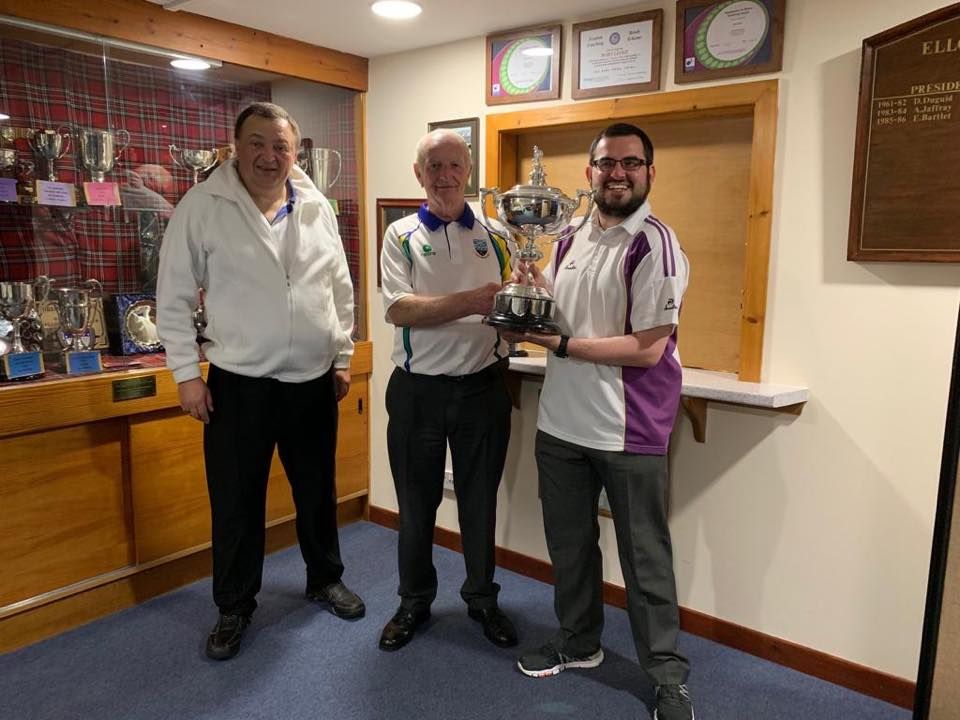 Grant Campbell has won the Mixed Handicap Singles after beating Michael Stephen in the final.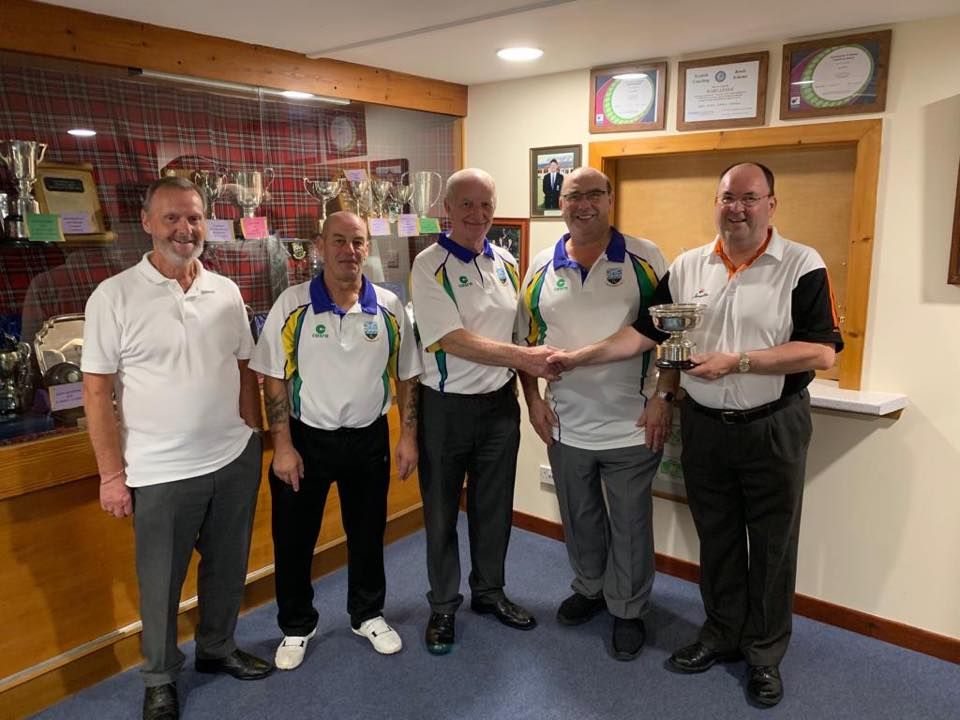 Alistair Spence and Alistair Campbell have won the Gents Pairs beating Johnstone Riddell and Willie Christie Jnr 14-12 in the final.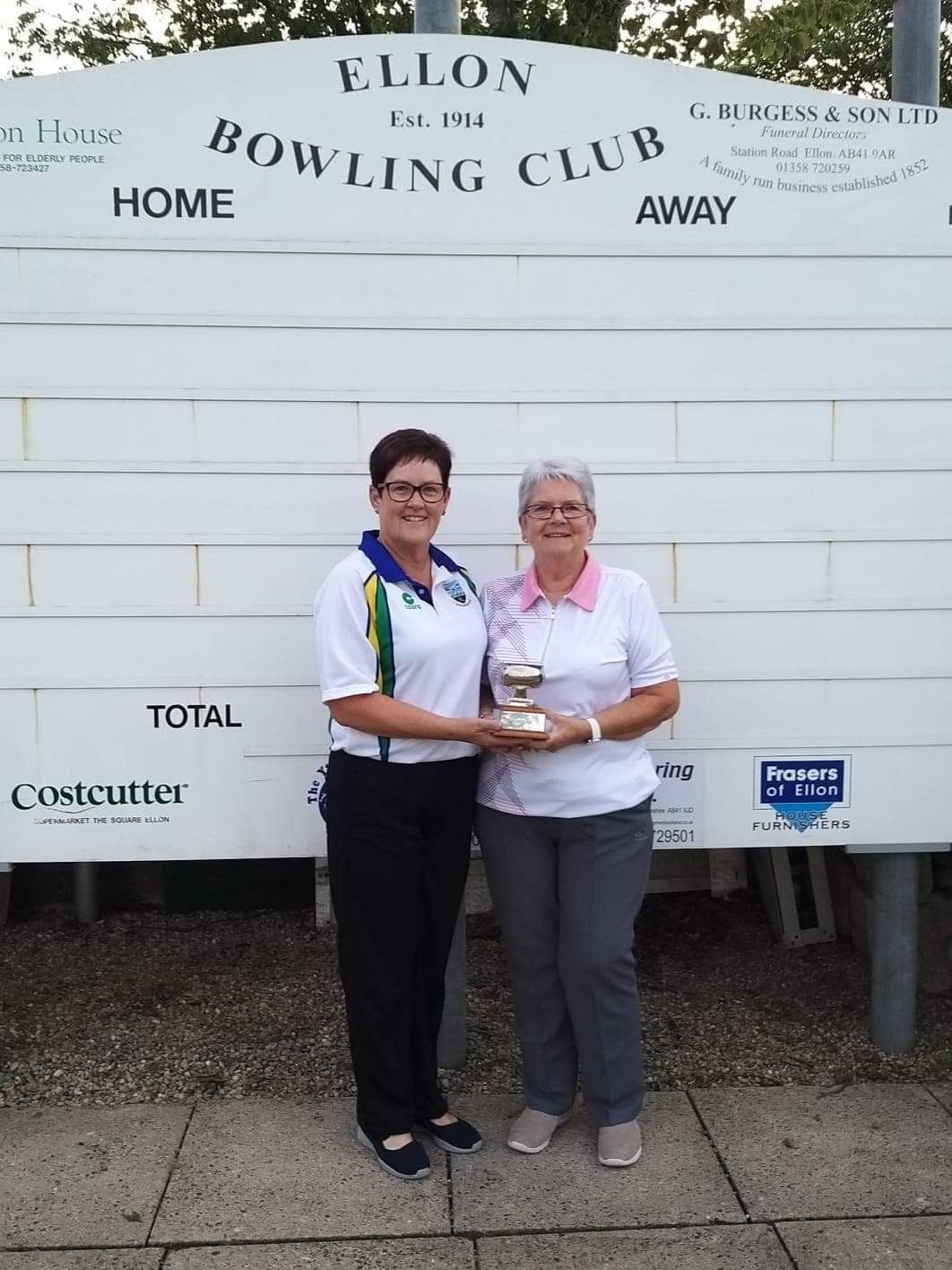 Ann Singer and Maureen Sinclair have won the Ladies Two Bowl Pairs after beating Mary Legge and Gillian Sinclair in the final.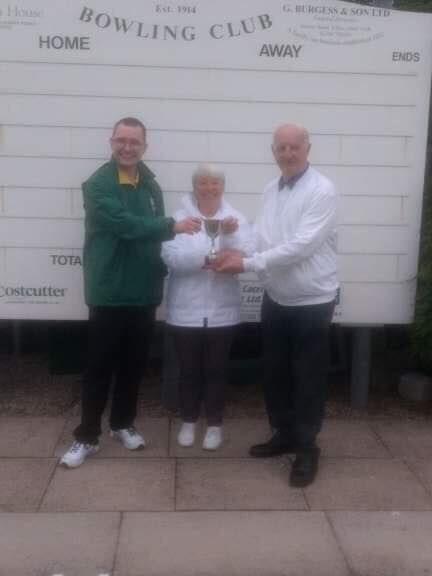 Calum Campbell and Mary McNeil beat Doug Fraser and Wattie Gill 10-8 in the 2-4-2 competition to become champions.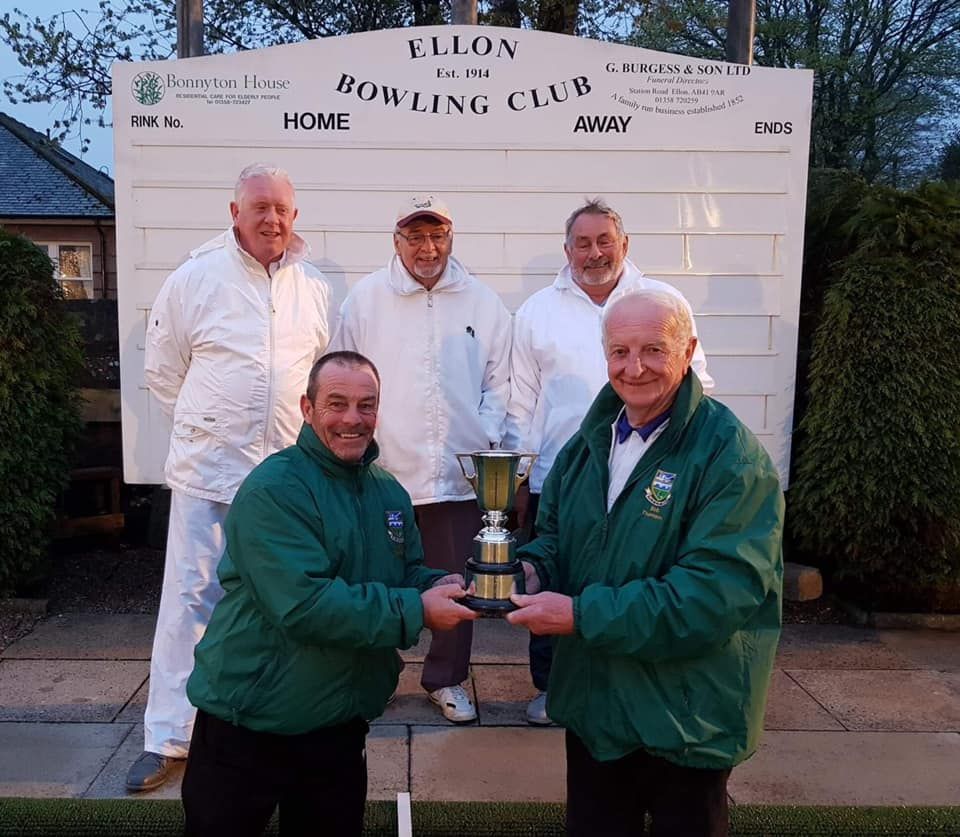 Willie Christie Jnr's team that included his dad Bill Christie Snr, D Brown and Les Milne beat Alistair Spence, Mike Gibson, Sandra Morrison and Brian Thomson in the final of the Club Fours.
Ellon have won the Buchan Top Ten after beating New Pitsligo in the final 6-2 to become champions and qualify for the Socttish Inter County Top Ten Knockouts.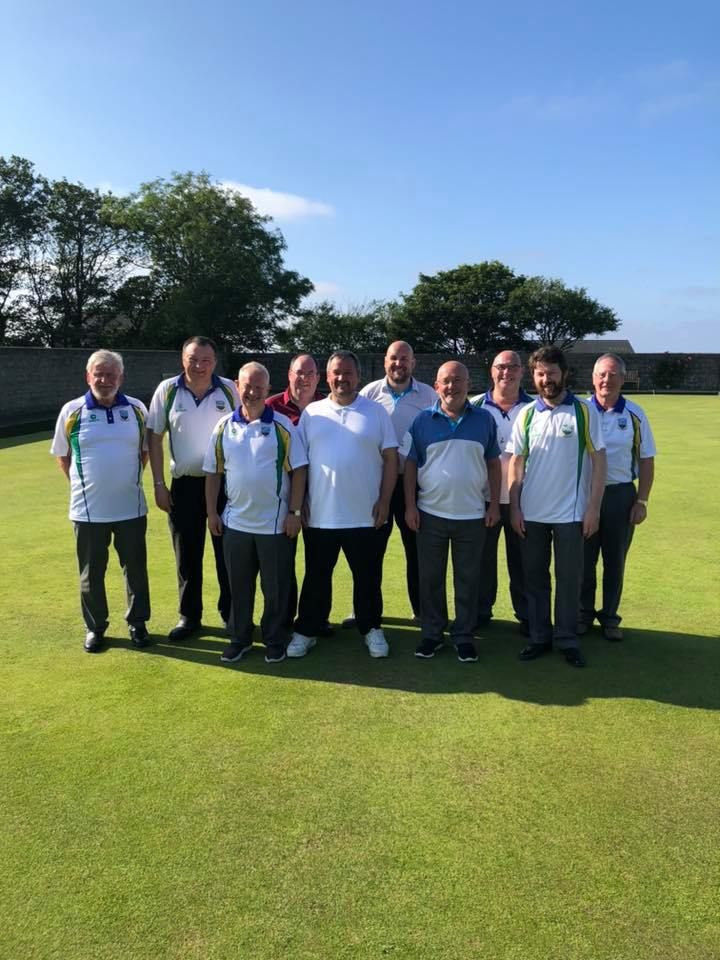 Congratulations to Ellon Ladies on becoming Forbes Hendry 2019 champions.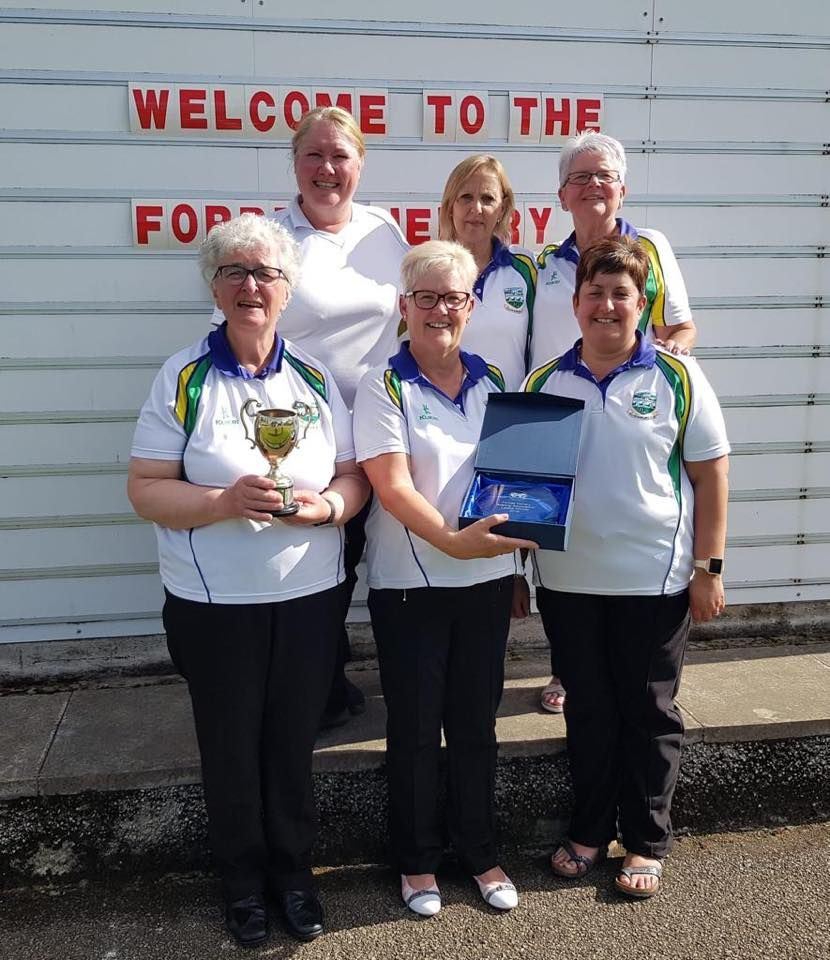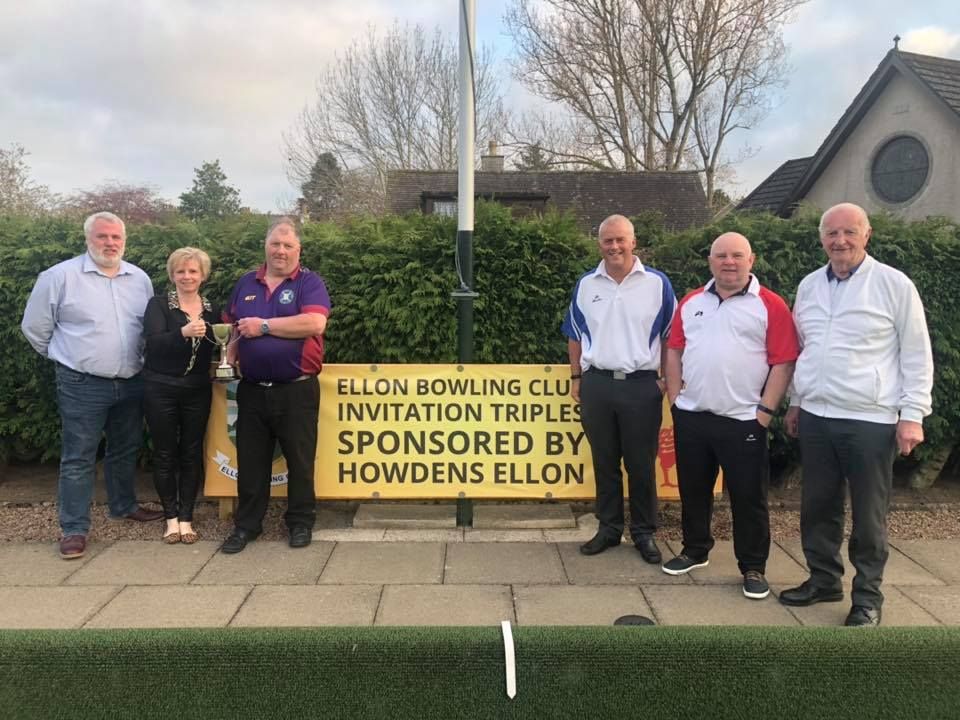 Congratulations to the Fraserburgh trio of Charlie Burnett, Charlie Simpson & George Gow who won the Invitational triples 2019. Tanya & Derek Rennie from Howdens Ellon were on hand to present the trophy alongside President Bob Thomson.