ANN SINGER AND MAUREEN SINCLAIR WIN LADIES TWO BOWL PAIRS
Ann Singer and Maureen Sinclair have won the Ladies two bowl singles after beating Mary Legge and Gillian Sinclair in the final.
JOHNSTONE RIDDELL WINS TWO BOWL SINGLES FINAL
Johnstone Riddell has won the two bowl singles after beating president Bob Thomson in the final. Pat Jobson also pictured presenting the trophy to Johnstone.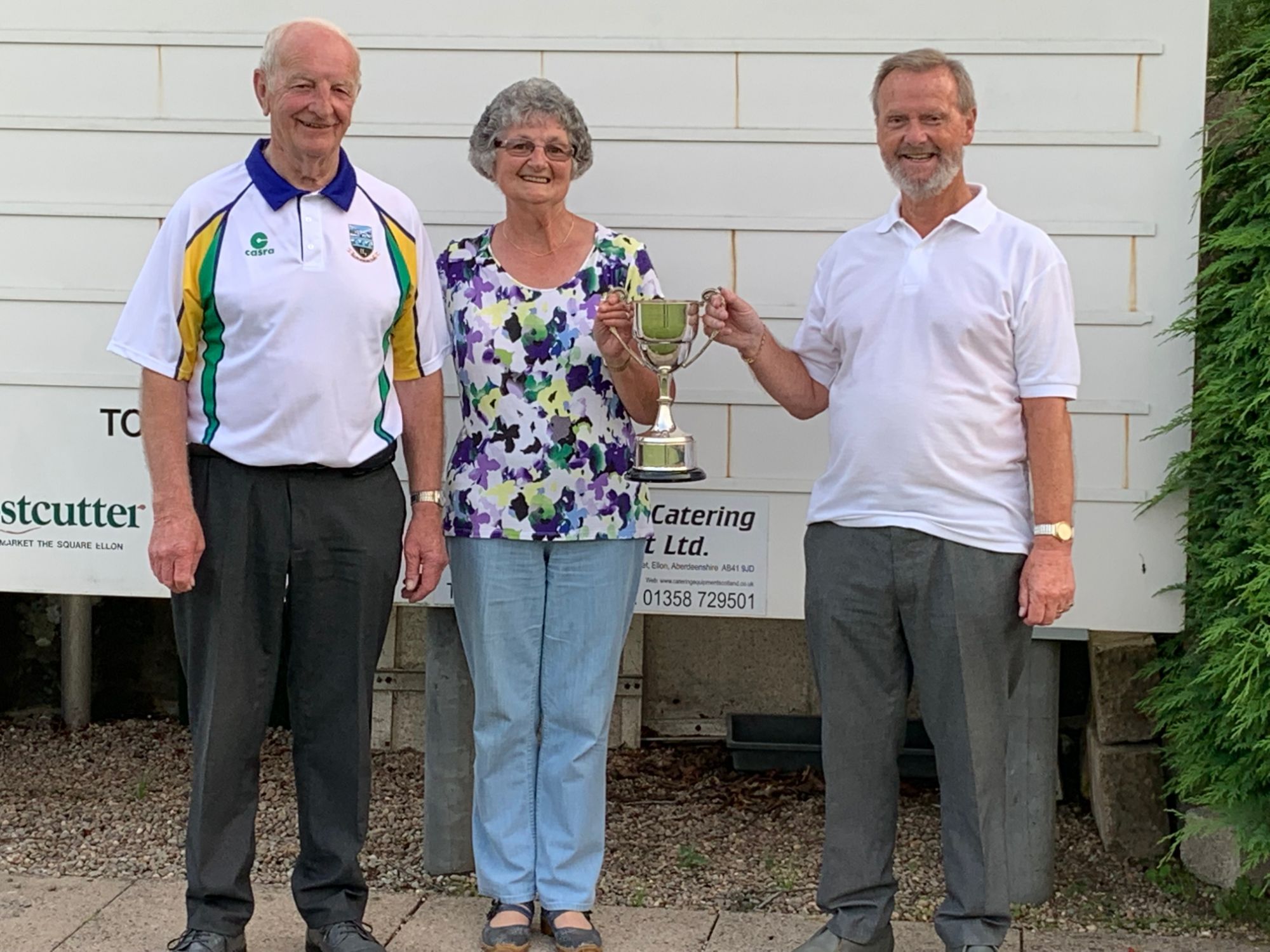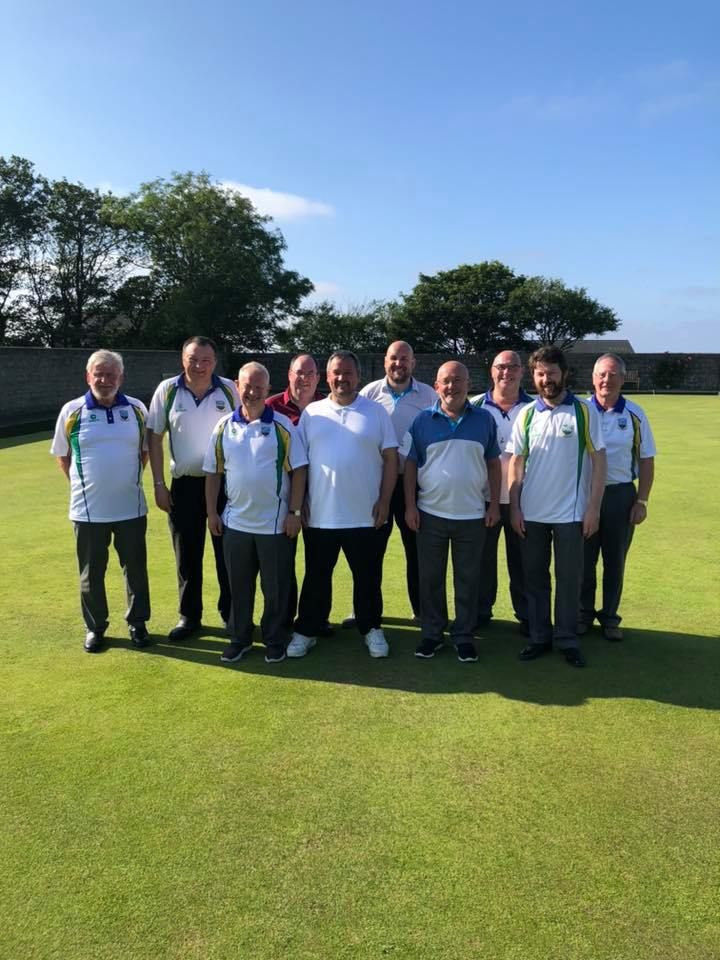 ELLON WINS BUCHAN TOP TEN FINAL
Ellon have beaten New Pitsligo 6-2 in the final of the Buchan Top Ten to be become champions and make it through to the Scottish Inter County Top Ten qualifiers.
ELLON LADIES WIN FORBES HENDRY 2019
Congratulations to the ladies who won the Forbes Hendry this afternoon at Inverurie.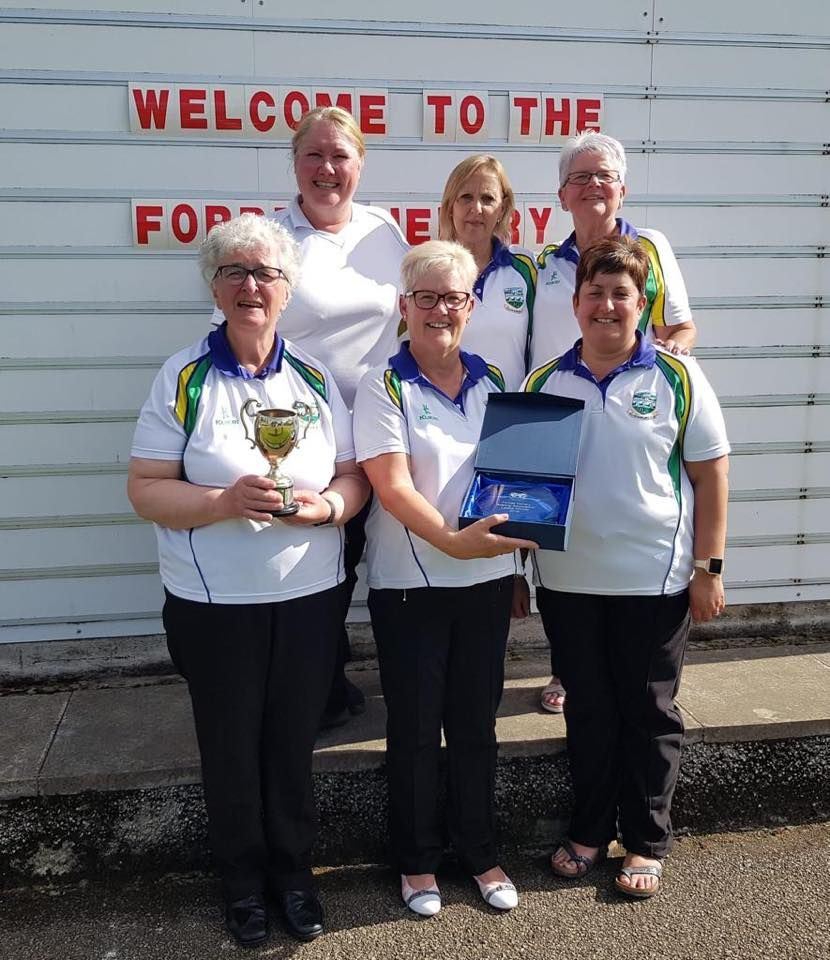 ELLON LADIES QUALIFY FOR NATIONAL PAIRS IN AYR
Ellon Bowling Club hosted the Scottish Ladies District 3 finals today which was a proud moment for Lady President Kathleen Gordon a member of Ellon Bowling Club. Gillian Sinclair and Ann Singer have won the District 3 ladies pairs final this afternoon. They saw off Harlaw in a closely fought final qualifying for Ayr. Gillian's mum Maureen Sinclair also made it to the finals but unfortunately lost 21-12 to Liz Booth from Kintore.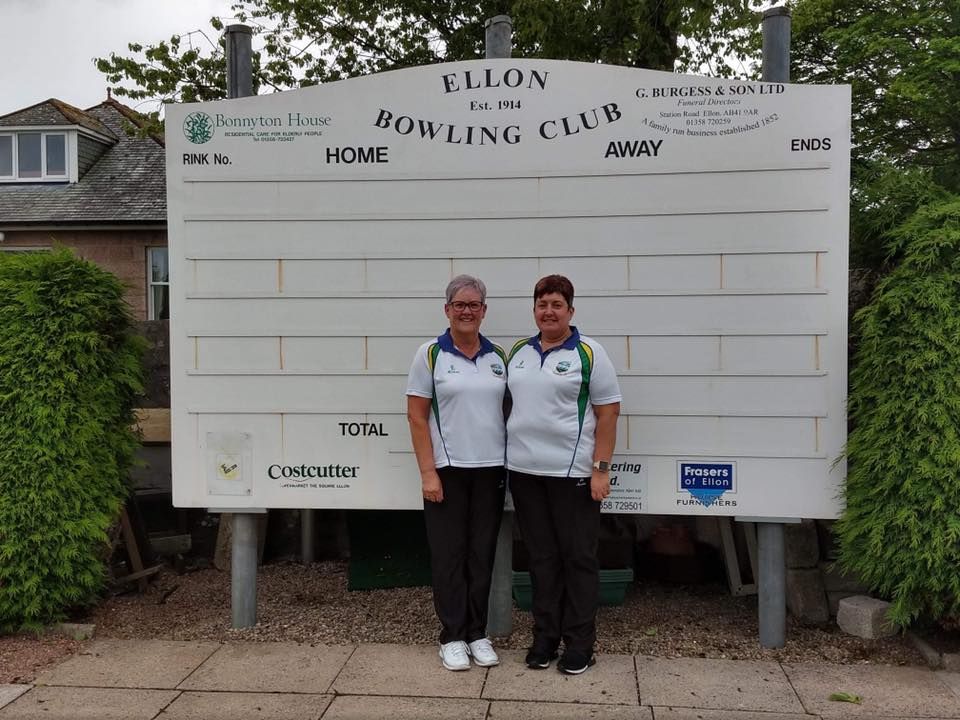 CALUM CAMPBELL AND MARY MCNEIL WINS 2-4-2 FINAL.
Calum Campbell and Mary McNeil beat Doug Fraser and Wattie Gill 10-8 in the final of the 2-4-2 competition after beating Grant Campbell and Albert Low 5-4 (all square going into last end) in the semi-final.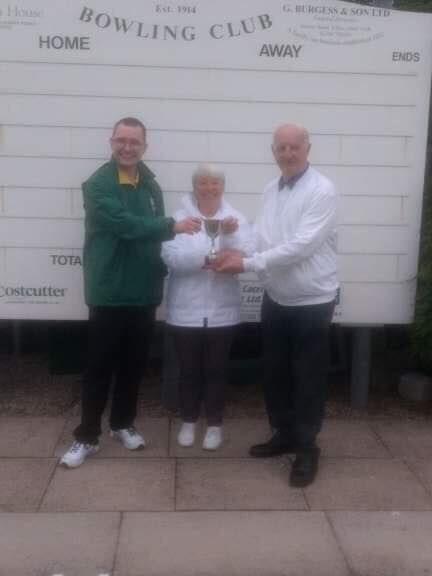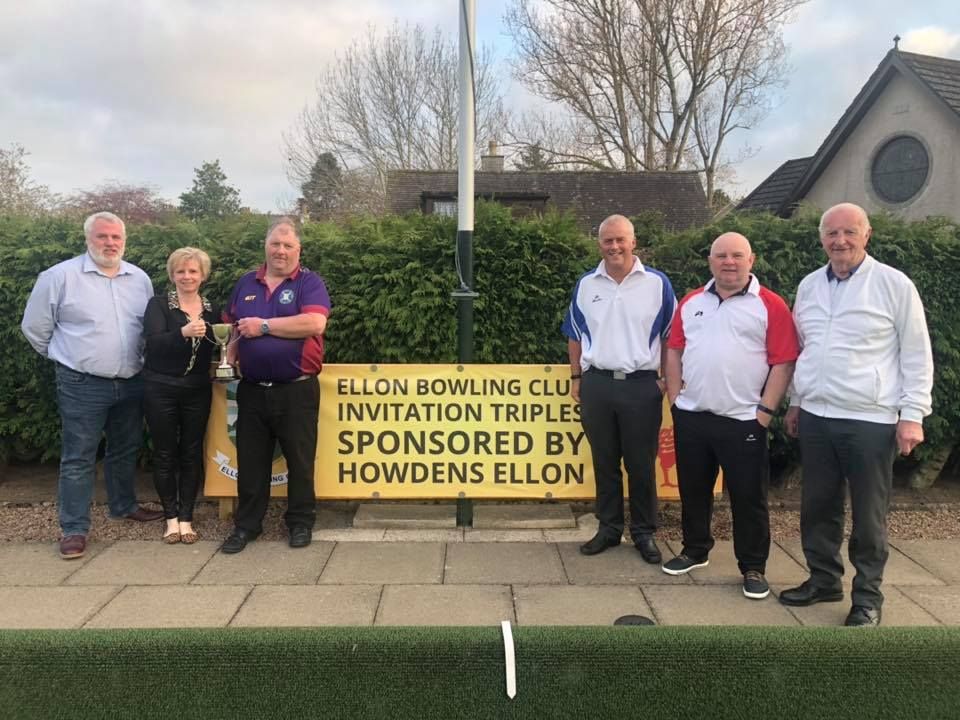 FRASERBURGH TRIO WIN ELLON INVITATIONAL TRIPLES
Congratulations to the Fraserburgh trio of Charlie Burnett, Charlie Simpson & George Gow who won the invitation triples this afternoon at the club.
Tanya & Derek Rennie from Howdens Ellon we're on hand to present the trophy alongside president Bob Thomson.
The club would like to thank Howdens for their continued support of the competition.
WILLIE CHRISTIE'S TEAM WIN CLUB FOURS
Wille Christie Jnr's team that included his dad Willie Christie Snr, D Brown and Les Milne beat Alistair Spence, Mike Gibson, Sandra Morrison and Brian Thomson in th final of the Club Fours.