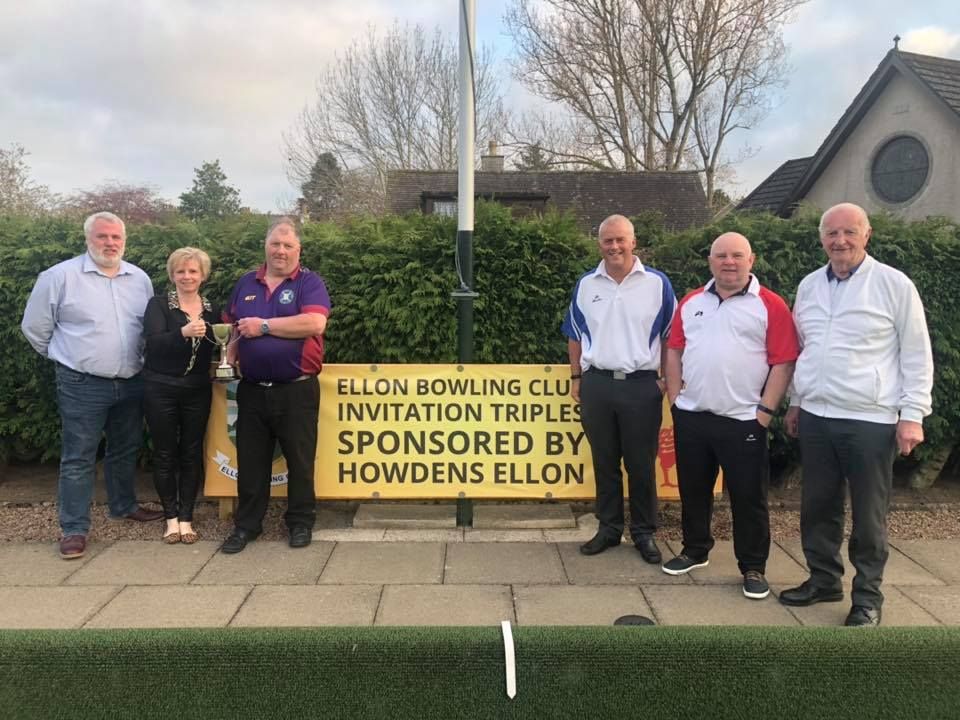 FRASERBURGH TRIO WIN ELLON INVITATIONAL TRIPLES
Congratulations to the Fraserburgh trio of Charlie Burnett, Charlie Simpson & George Gow who won the invitation triples this afternoon at the club.
Tanya & Derek Rennie from Howdens Ellon we're on hand to present the trophy alongside president Bob Thomson.
The club would like to thank Howdens for their continued support of the competition.
WILLIE CHRISTIE'S TEAM WIN CLUB FOURS
Wille Christie Jnr's team that included his dad Willie Christie Snr, D Brown and Les Milne beat Alistair Spence, Mike Gibson, Sandra Morrison and Brian Thomson in th final of the Club Fours.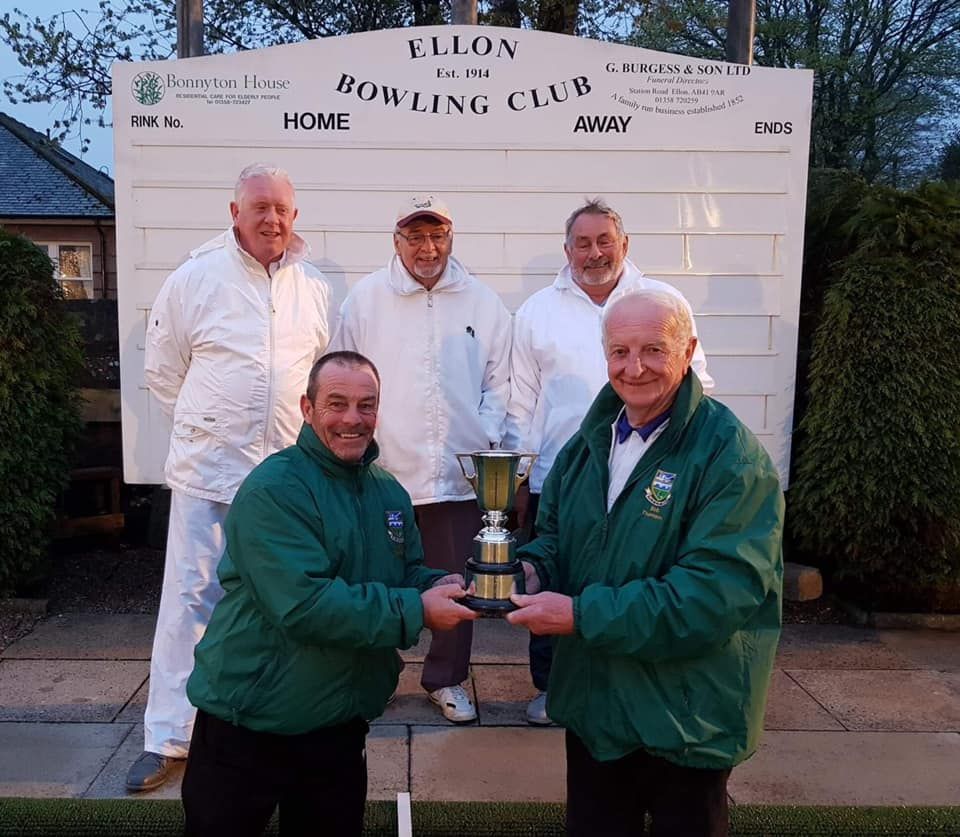 ELLON BOWLING CLUB OPENS FOR 2019 SEASON
Alison Thomson delivers the first jack this afternoon at Ellon Bowling Club looked on by President Bob Thomson and Bowls Scotland President Kathleen Gordon

The first Hat Night of the season will take place on Wednesday 17th April 2019 at 19:00. Members are reminded to arrive no later then 18:55 if they want to take part in the Hat Night. The Ladies Hat afternoons will commence on Wednesday 17th April 2019 at 14:00.
ANDREW HAMILTON TROPHY 2019 FIXTURES CONFIRMED
The fixtures for the Andrew Hamilton Trophy 2019 have now been confirmed and you can view them on our Andrew Hamilton page.